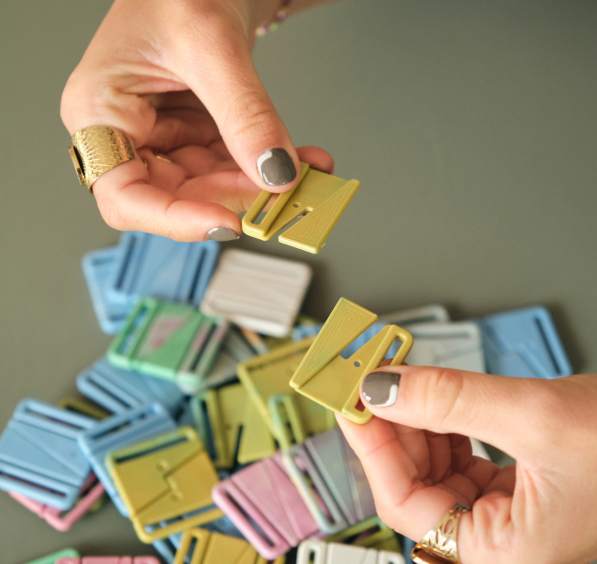 The trimmings are an important part of our garments so we have created our own bikini fasteners.
With recycled micro plastics and a steel mold we obtain our closures. First the plastics are melted and injected into the mold, and once it cools, they are ready to be sewn to our garment.
All our fabrics are environmentally certified. The suppliers we work with are national. Every year, we work to reduce textile pollution, so we study and create each of the fibers with the best Spanish factories.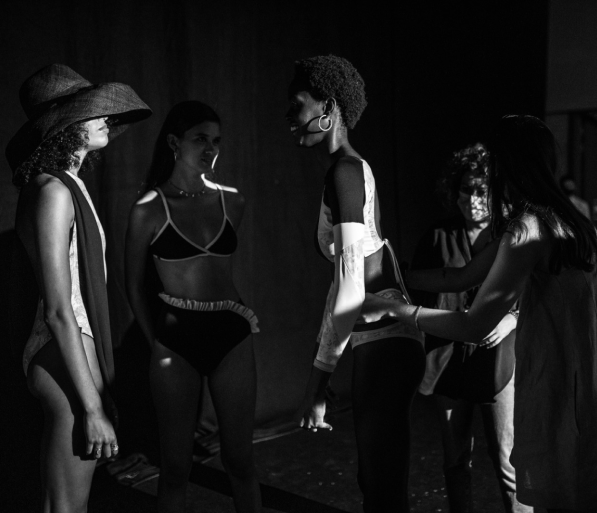 Elena Morales is the sum of each of the people who make up the team, united in their mission to make the world a better place for future generations.
Our team is expanding rapidly and we want to offer our employees the opportunity to grow with the company.