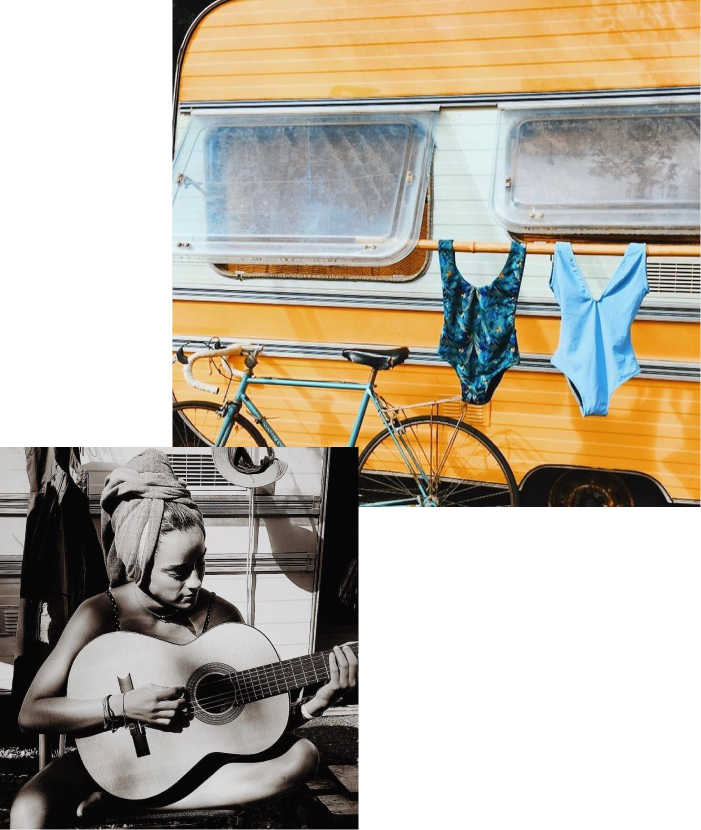 Origins and inspiration:
Elena Morales
"Madrid was one of the cities where I have spent most of my life. It is there where I studied Fashion Design, worked for many fashion brands for years and where I still have my second family, my best friends. After almost 10 years in Madrid I felt like making a change in my life and returned to the Canary Islands (Gran Canaria). I took some time thinking and developing what I am building today, my own brand: Elena Morales.
This story began with a summer love, on the coast of the French Basque Country (Molliets). I spent a season there, a dream summer, we lived in a motorhome in the middle of the forest and only a 10 minute walk to the beach. For me, this place, besides inspiring me, gave me the strength to affirm that I could do it and that dreaming is power.
She sold bikinis and swimwear to tourists passing by, did photo shoots with friends on the beach… All of them were surprised and amazed by the design and quality.
At first, I did it as a hobby until I realized that it could all be done for "real". To reach many more people, to prepare capsule collections and sell them all over the world, to present myself at fashion week in the big cities, to attend international fairs.
Everything I built and learned over time, is what I am harvesting today, this is a long-distance race. Discipline, hard work and perseverance…
I am fortunate to be able to dedicate myself to what I like the most and to make a great dream come true.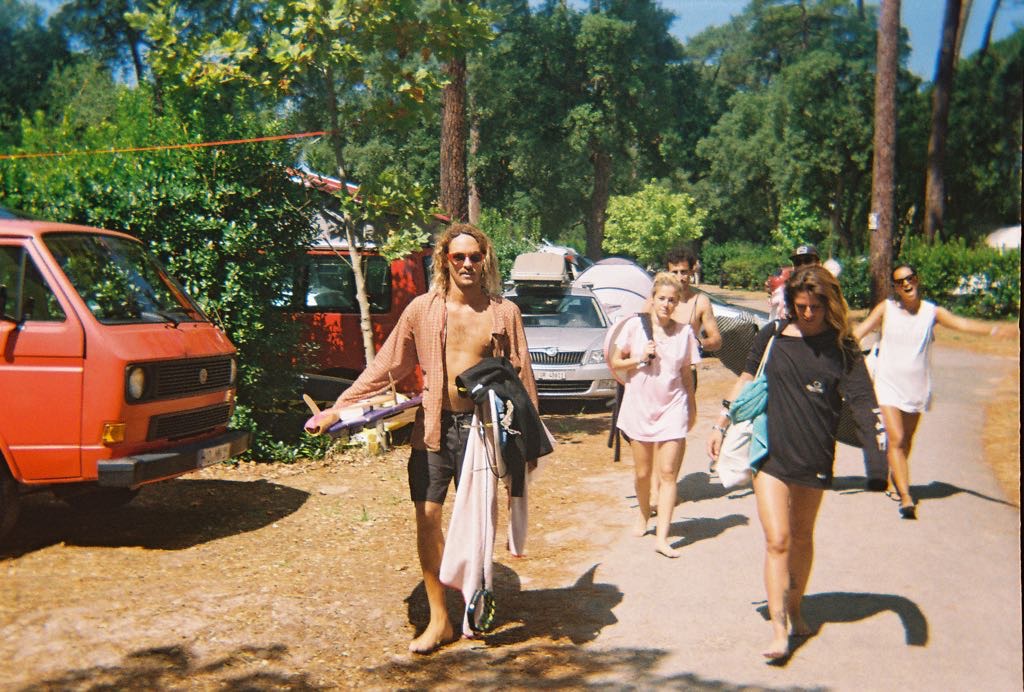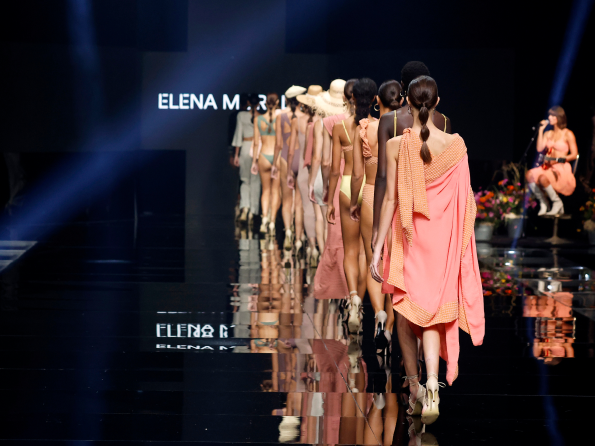 We are part of Gran Canaria Moda Cálida and Acme (Asociación de creadores moda España). We participate at an international level in brand growth and expansion actions.
We present our collections in catwalks such as Madrid es moda, fairs such as Mare da Mare in Florence, Berlin Fashion Week, Copenhagen Fashion Week.
Our visibility in the media
"This whole dream would not have been possible without the wonderful people I surround myself with. Family and friends who have supported me since I was a child. All that unconditional love and positive energy is also a very important part of my collections. "
"What defines us in this life is not who we are, but how we treat both animals and other human beings."